Tebramil, Swiss Made Nutrition, Inspired by Nature.
TEBRAMIL is a new Brand of Premium Swiss-Made and Swiss-inspired Baby Nutrition developed by PHARMEX SA, Switzerland. Innovative,  nutritious and based on over 100 years of Baby Nutrition Excellence, Tebramil offers an ever-expanding selection of products ranging from baby milk, cereals, baby food jars and more, all designed to support the various stages of early childhood development, from Infancy to Preschool – newborn to age 5.
Tebramil, Supporting Mothers and Babies for a Happier Tomorrow.
TEBRAMIL EXPANDING PRODUCT LINES
TEBRAMIL Infant Milks are Gluten-free, Non-GMO and fortified with the following nutrients: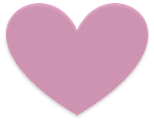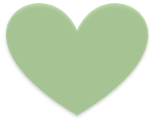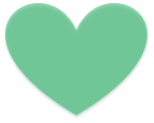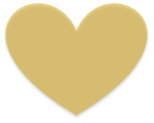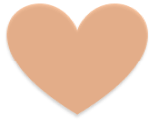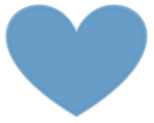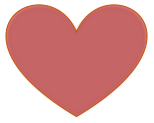 Tebramil Baby Milk, the result of more than 100 years of Infant Nutrition Excellence, is a balanced and complete range of Swiss-Made and Inspired baby milk designed to support each stage of babies growth while covering their special dietary needs. Tebramil baby milk can be used as a breastmilk complement or substitute.
Tebramil Baby Cereals, are the perfect complement to Tebramil Infant Milk. They are developed with the highest quality fruits, grains, and sweeteners, and are an excellent way to introduce your child to a varied and nutritious diet.
Tebramil Baby Food Jars, like Tebramil Cereals, is a perfect complement to Tebramil Infant Milk. They are developed with the highest quality fruits, grains, and sweeteners, and are an excellent way to start the weaning diet.
EXPLORE TEBRAMIL BABY MILK, CEREALS & FOOD JARS
Tebramil, Swiss Made Nutrition, Inspired by Nature.
Tebramil strives to deliver impactful nutrition and complementary development services of the highest quality, at every stage of childhood development, from birth to Preschool age – newborn to 5 years old.
Core to all that we do is the delivery of impactful Early Life Nutrition that promotes diet diversification and good eating habits while supporting your baby's healthy immune, gastrointestinal, cognitive, and other physical development needs.
We accomplish our best for your baby by developing our products in the Swiss tradition of quality, excellence, and attention to details. This tradition is shared by our entire development ecosystem and embodies the values we live by.
We hold these values central in the fulfilment of our Mission
Our products are innovated to complement and support mothers' and babies' nature, without adding any unnecessary ingredients. We strive for balance, never over, or under –engineer our products.
Our singular objective is to do our very best for your baby's healthy and undisturbed early life development; that is why we are culturally obsessed with quality in all that we do. We leave nothing to chance, gaining perspective by constantly expanding the boundaries of our knowledge through research, development and world-class partnerships.
We constantly strive to perfect our creations to meet your baby's needs and surpass your expectations.
With so much riding on your baby's healthy early life development, products safety is our #1 priority. We set higher product development standards for ourselves than those mandated, and we have evolved a culture obsessed with safety at every stage of our value chain.
Tebramil defines healthy early life development as the combination of superior quality nutrition, with timely and relevant knowledge, supported by a caring human touch. Our products are developed and delivered within the context of this Service Philosophy, with our care for your baby extending from our farm to your door.
Pharmex, Swiss in Origin, Global in Perspective
Headquartered in Geneva, Switzerland, and global in presence, Pharmex was founded, and is managed by professionals with a strong passion for health, nutrition and personal care, developed over more than 30 years at leading companies in these sectors.
Dedicated to making access to high quality healthcare available to all, we are active in and are passionate about the pharmaceuticals business. We additionally believe that healthy lives begin with and are supported by great nutrition and the pampering of our bodies, this belief has found expression in our food and personal care businesses.
With solid investments in state-of-the-art Business Services capabilities and through our affiliations and partnerships with world-class Swiss and leading European providers, our products and services benefit from decades of know-how in meeting and anticipating your health, nutrition, personal care and business needs.
Tebramil, Swiss Made Nutrition, Inspired by Nature.